ऐसी और जानकारी सबसे पहले पाने के लिए हमसे जुड़े
Suresh Raina was born to Tirlokchand Raina and Parvesh Raina. His father is a retired army officer. Since Suresh belonged to a military background, he has always maintained discipline.
Image source: Static.india.com
Suresh Raina's Mother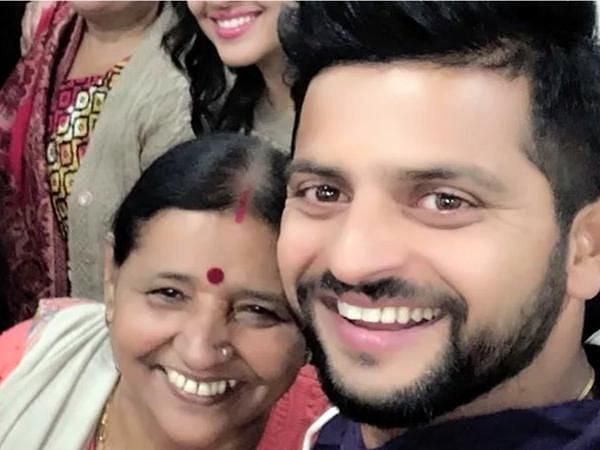 Image source: Circleofcricket.com
Suresh Raina's mother's name is Parvesh Raina. In one of his interviews, Suresh credited his mother Parvesh for his success. He said that whatever he has achieved in life is because of his mother.
In the same interview, Raina expressed his regret that he could not spend much time with his mother since he used to spend most of his time in boarding school.
Suresh Raina has three elder brothers. Not much is known about their personal lives. The names of his elder brothers are Dinesh Raina, Mukesh Raina and Naresh Raina.
Suresh Raina's Elder Sister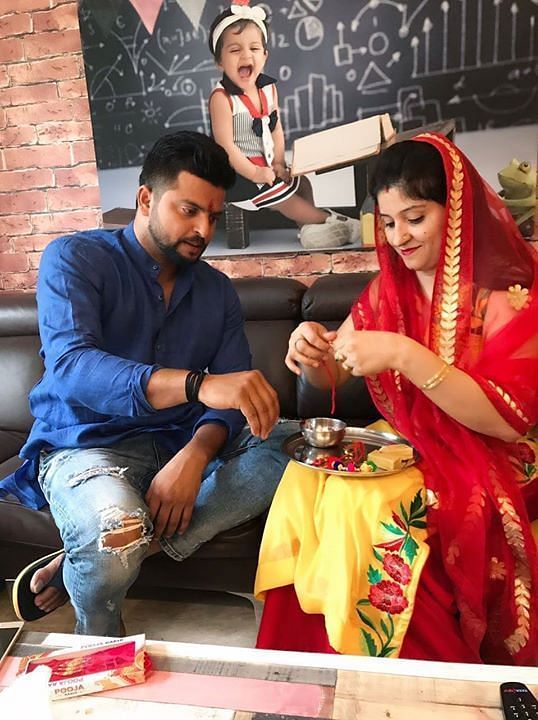 Image source: Pinimg.com
Suresh Raina seems very close to his elder sister Renu. The all-rounder celebrates the Rakshabandhan festival with her. While he has not posted many pictures with his three brothers on social media, Raina posts photos with his sister Renu on almost every Rakshabandhan.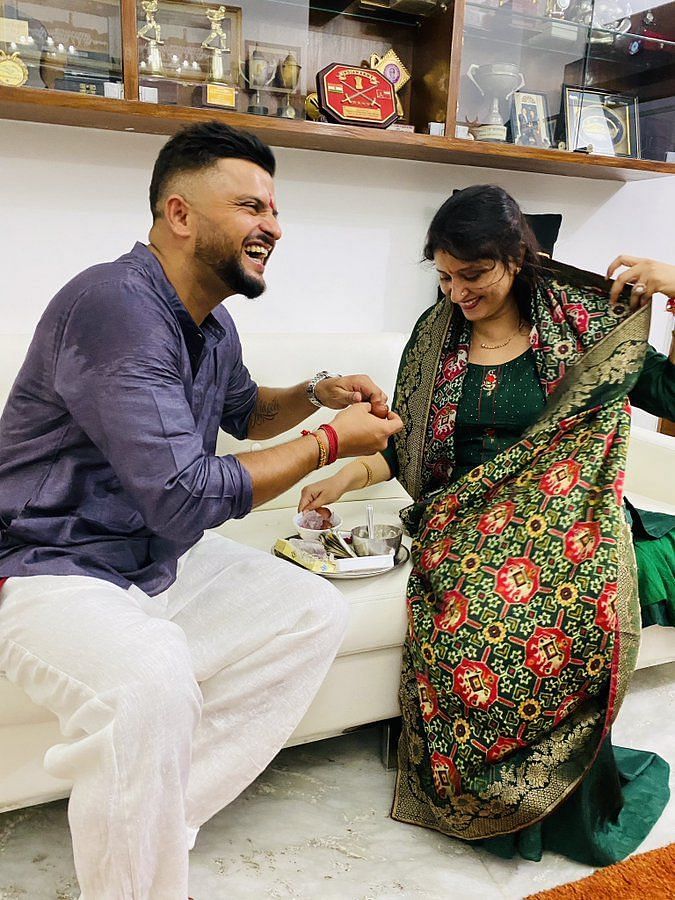 Image source: Twimg.com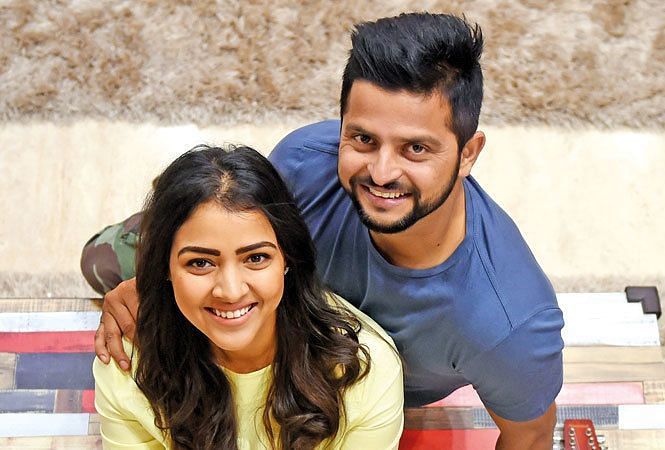 Image source: Sportslibro.com
Suresh Raina is married to his childhood friend Priyanka Chaudhary. Priyanka has worked as a banker, software engineer and social worker in her life. Her father was a sports coach, while her brothers are engineers. After completing her studies, Priyanka moved to the Netherlands to pursue her banking job.
Priyanka is a mother of two kids. She first gave birth to a daughter named Gracia and then a son named Rio. Priyanka has close to 1 million followers on Instagram. She had appeared on The Kapil Sharma Show with her husband Suresh Raina.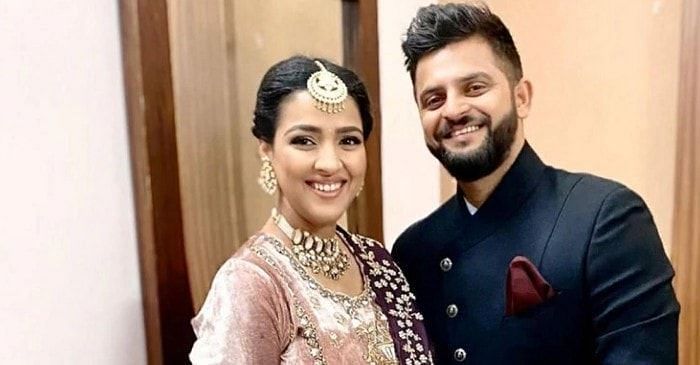 Image source: Crickettimes.com
Suresh Raina and his wife Priyanka Chaudhary Raina appearing together on 'The Kapil Sharma Show'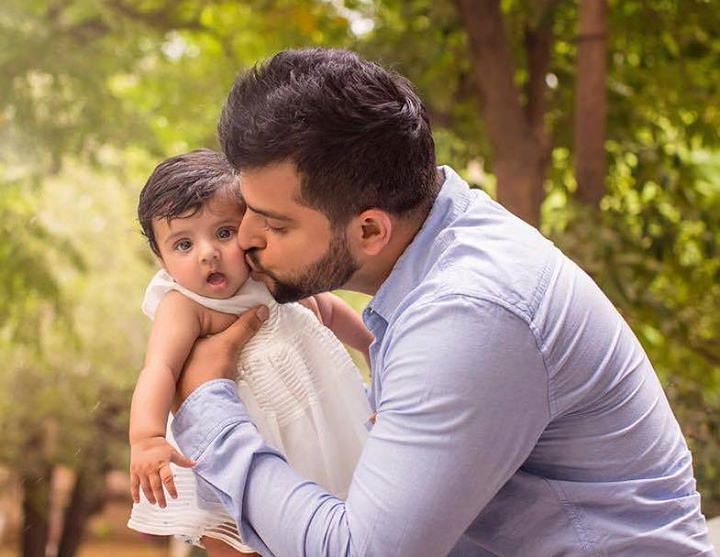 Image source: Pinimg.com
Suresh Raina and Priyanka have one daughter named Gracia Raina. She was born on May 15, 2016. He missed an IPL game for the first time in nine years because of Gracia's birth in 2016. He went to the Netherlands to be with his wife when she gave birth.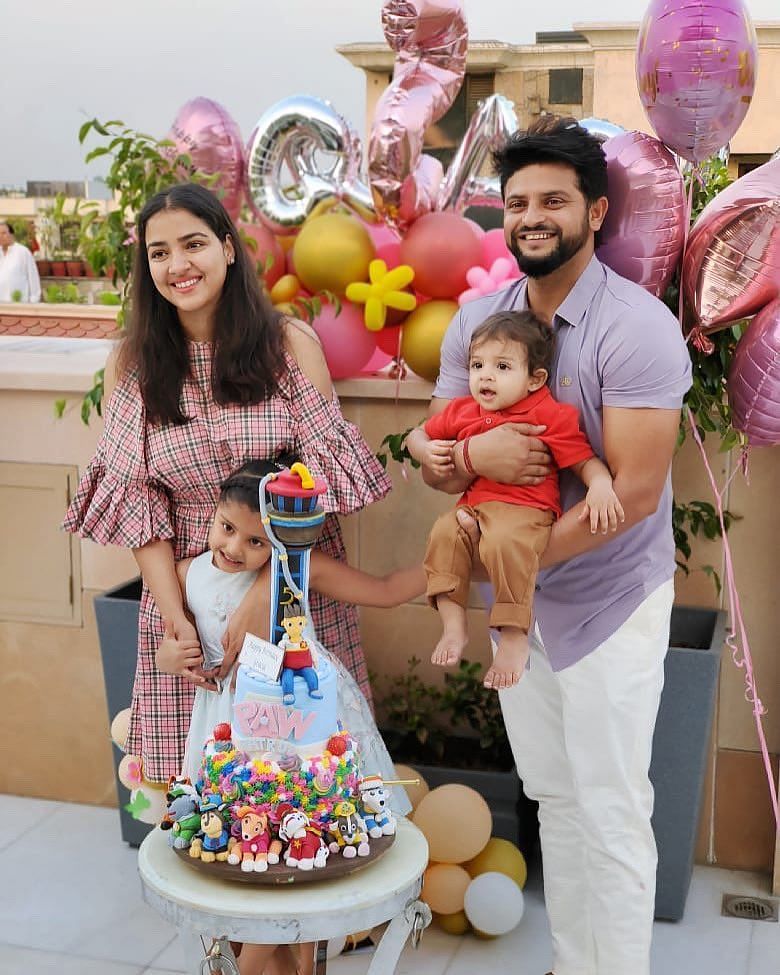 Image source: Twimg.com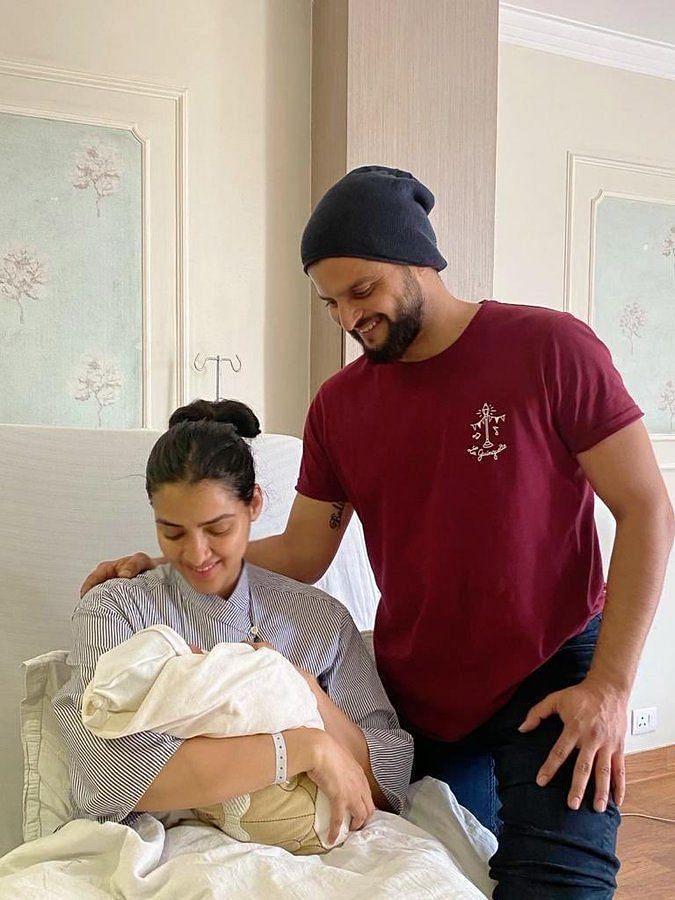 Image source: Circleofcricket.com
Suresh Raina and Priyanka welcomed their first son on March 23, 2020. The couple named their son Rio, which means River. Rio Raina recently celebrated his 1st birthday.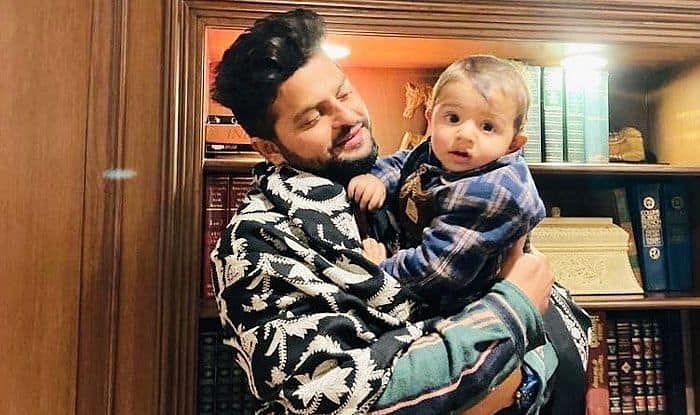 Image source: s3.india.com